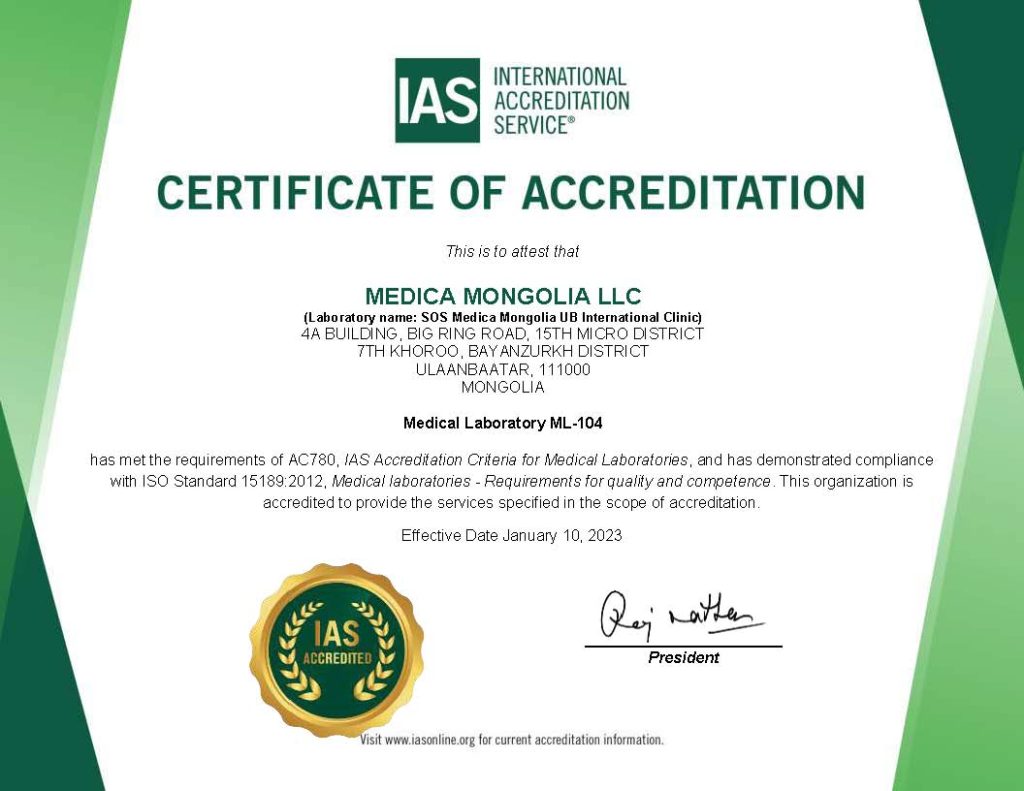 We at SOS Medica Mongolia are pleased to announce the newly accredited ISO15189:2012 status of our clinical laboratory IAS is an International accreditation organization that regulates the quality standards provided by medical laboratories worldwide.
This makes SOS Medica Mongolia the first Internationally recognized medical Laboratory in Mongolia. We are proud in receiving this accolade.
Thank you to all our members and clients for your support over the years.